Want to help us keep making these podcasts?
Making this weekly podcast is fun but it does cost money! From Bandwidth fees, travel, hosting costs and equipment, even the smallest donation goes a long way to helping to improve the show!
All we're asking for is the cost of a coffee! We'll make sure to give you a shout out on our podcast and put you on our NEW donors page!
Your Generosity Keeps The Podcast Coming!
---
 RAW Barbell Club Podcast Episode 17

Accountant to Gym Owner
The Unsuspecting Weightlifter with Parisa Hayeri
Today we bring a special podcast with a special lady, Parisa Hayeri (I may say that about all my guests but…I promise I mean it)! Welcome to Podcast Episode 17
Podcast: Play in new window | Download
Subscribe: Google Podcasts | Email | RSS
A 9-5 schedule, turns into 7-bedtime work hours, leading to drinks at the bar to wind down. Does such a lifestyle ring a bell for any of you? Parisa grew up with academia and began her life climbing the corporate ladder like many of us, but somewhere along the way she managed to take a turn which lead her to represent Australia in the sport we love: Olympic Weightlifting. How on earth does a twist like that come about?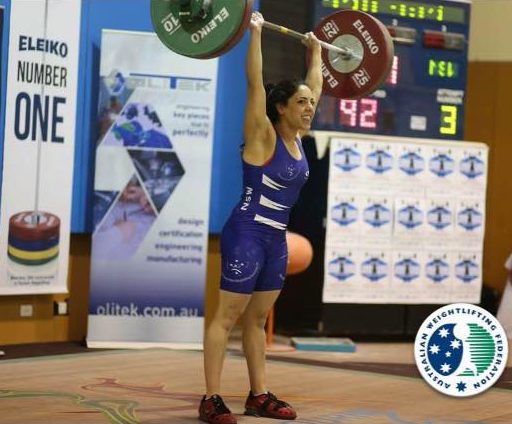 I guarantee you that within a minute of listening to this special podcast you'll probably come to conclude that Parisa is one of the nicest personalities in weightlifting. We chat about her growth from humble beginnings as a cautious coach who got anxious about teaching more than 3 people at once, to meeting her coach Steve Tikkenan and taking on major competitions as an athlete. From  opening her own CrossFit business, to what it's like to prepare and compete with the highest caliber athletes in the country and internationally, all the way through to female incontinence talk!
During the podcast Parisa hint's at some changes she's making with her gym and at the time she couldn't share her exciting news. but since this podcast is being released a few weeks after we originally recorded I want to give e big congratulations on openning your new box under the CrossFit 168 banner! You guys are killing it and it's awesome to see you have moved into your new place so well.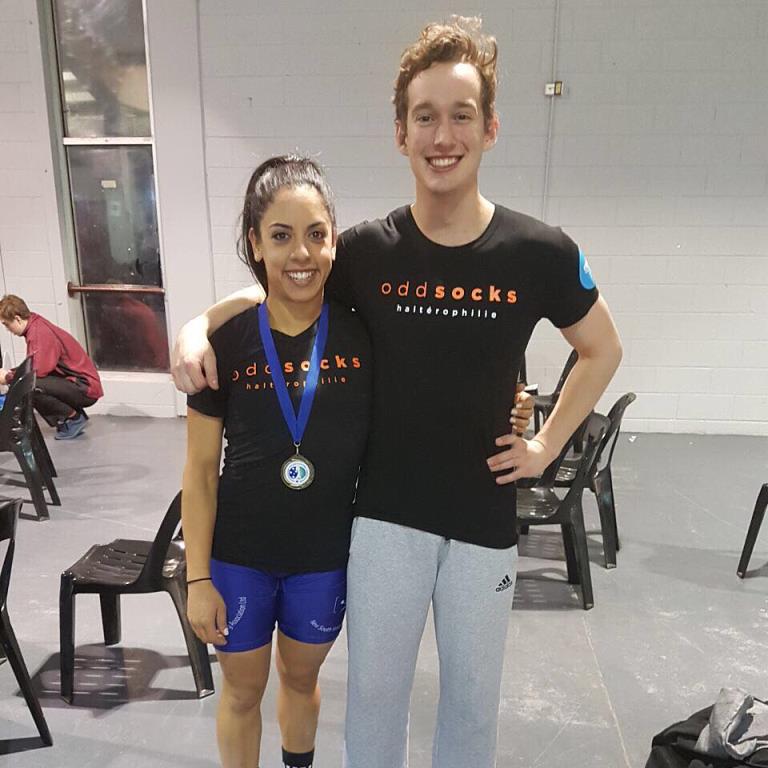 Personally this podcast seems really relatable, and I hope it can shed some light or open up some possibilities for those of you who may not have been raised with a sport-dominant childhood. Next week I've got a really exciting podcast to share with Linzey Beister, the owner and head coach at Gold Coast Weightlifting Club who I was lucky enough to spend a weekend with at the recent AWF coaching conference held at the AIS.
Special thanks to Parisa for joining me this week. If you want to find out more about Parisa and her gym you can follow her lifting journey her on Instagram or see how her new business is going on both Instagram & Facebook
xx Andy
Loved this Episode?
Share it!
Ask us a question!
---