In Ep 26 of RAW Barbell Club Podcast Brandon Wakeling and Andy talk about Brandons decision to put his life on hold to become a full time weightlifter. We discuss the trials, tribulations and costs that are involved in niche elite sports. #abseveryday
---
Want to help us keep making these podcasts?
Making this weekly podcast is fun but it does cost money! From Bandwidth fees, travel, hosting costs and equipment, even the smallest donation goes a long way to helping to improve the show!
All we're asking for is the cost of a coffee! We'll make sure to give you a shout out on our podcast and put you on our NEW donors page!
Your Generosity Keeps The Podcast Coming!
---
Becoming a Professional Weightlifter
Believing in Your Crazy Dreams & How to Stop at Nothing
with Brandon Wakeling
RAW Barbell Club Podcast
Episode 26
If you follow Brandon on Instagram you'll see a professional athlete that is crazy strong and seems to train his Abs an inordinate amount. The truth however is that Brandon is just a regular dude, but one with an immense will to be the best! Only in the sport of Olympic Weightlifting for a few years, Brandon has quickly become one of the best lifters in the country, through an enormous drive, a little luck and the support of his network.
In this episode of the RAW Barbell Club Podcast Andy and Brandon sit down to chat about his journey to the 2018 Commonwealth Games in his home town of the Gold Coast. This is an episode about grit, determination but most of all sacrifice. What you have to give up on if you choose to go down a certain path. I think you guys will love this one, and love Brandon even more!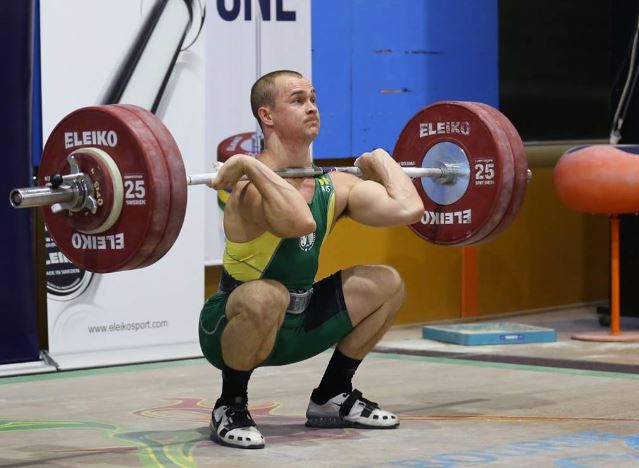 Thanks Brando for joining me this week!
Follow Brandon Wakeling and his journey on instagram @Brandon_Wakeling
RAW Barbell Club Podcast – Episode 26
Podcast: Play in new window | Download
Subscribe: Google Podcasts | Email | RSS
Loved this Episode?
Share it!
Ask us a question!
---