In Ep 30 of the RAW Barbell Club Podcast I sit down with Steph Davies. Steph is one of the newest lifters on the Comm Games team and has quickly become a powerhouse in the sport. We talk about the epic fight to win her spot for the Commonwealth Games
---
Want to help us keep making these podcasts?
Making this weekly podcast is fun but it does cost money! From Bandwidth fees, travel, hosting costs and equipment, even the smallest donation goes a long way to helping to improve the show!
All we're asking for is the cost of a coffee! We'll make sure to give you a shout out on our podcast and put you on our NEW donors page!
Your Generosity Keeps The Podcast Coming!
---
A Late Start in the Sport
Building a Solid Strength Base, Aligning Priorities & Gargantuan Sacrifices
with 2018 Commonwealth Games Athlete Steph Davies
RAW Barbell Club Podcast
Episode 30

A common thread throughout this series with our Commonwealth Games Representatives is Sacrifice. I don't think anyone understands this as much as Steph Davies. Steph probably has one of the most expedited careers in Australian Weightlifting. Only being in the sport for a very short time Steph has given up a lot in the pursuit of greatness. From sacrificing her financial future, sacrificing relationships to sacrificing health and wellness in the name of elite sport.
In episode 30 of the RAW Barbell Club Podcast I sit down with Steph Davies your Australian under 75kg weightlifting Representative at the Commonwealth Games. Steph was really generous with her story and she talks about some difficult topics and the struggles and choices she has made. I found this episode to be quite profound, and I hope you guys get a lot out of it as well.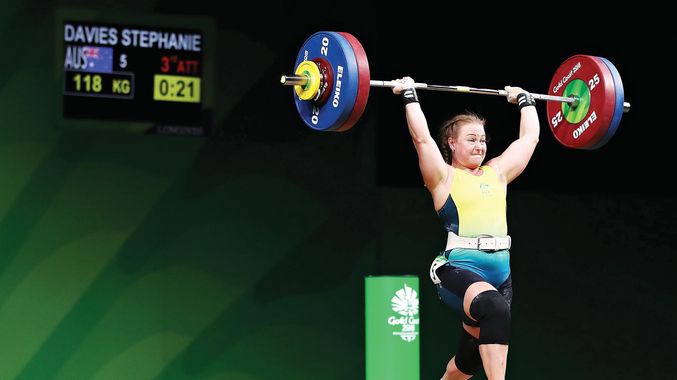 Thanks Steph for joining me this week!
Follow Steph and her journey on Instagram @steph.davies.athlete.coach
RAW Barbell Club Podcast – Episode 30

Podcast: Play in new window | Download
Subscribe: Google Podcasts | Email | RSS
Loved this Episode?
Share it!
Ask us a question!
---