In Ep 54 of the RAW Barbell Club Podcast I chat to Luke from Starr Strength & Performance. As a coach involved in the training of athletes at the Regional and Games level Luke is very interested in the changes taking place within the sport of fitness.
---
Want to help us keep making these podcasts?
Making this weekly podcast is fun but it does cost money! From Bandwidth fees, travel, hosting costs and equipment, even the smallest donation goes a long way to helping to improve the show!
All we're asking for is the cost of a coffee! We'll make sure to give you a shout out on our podcast and put you on our NEW donors page!
Your Generosity Keeps The Podcast Coming!
---
The

CrossFit

Games Season is Changing
No More CrossFit Regionals

with Luke Starr
RAW Barbell Club Podcast
Episode 54
---
Luke Starr is a renowned CrossFit Coach that has been on the podcast before. You can check out his story and the podcast below: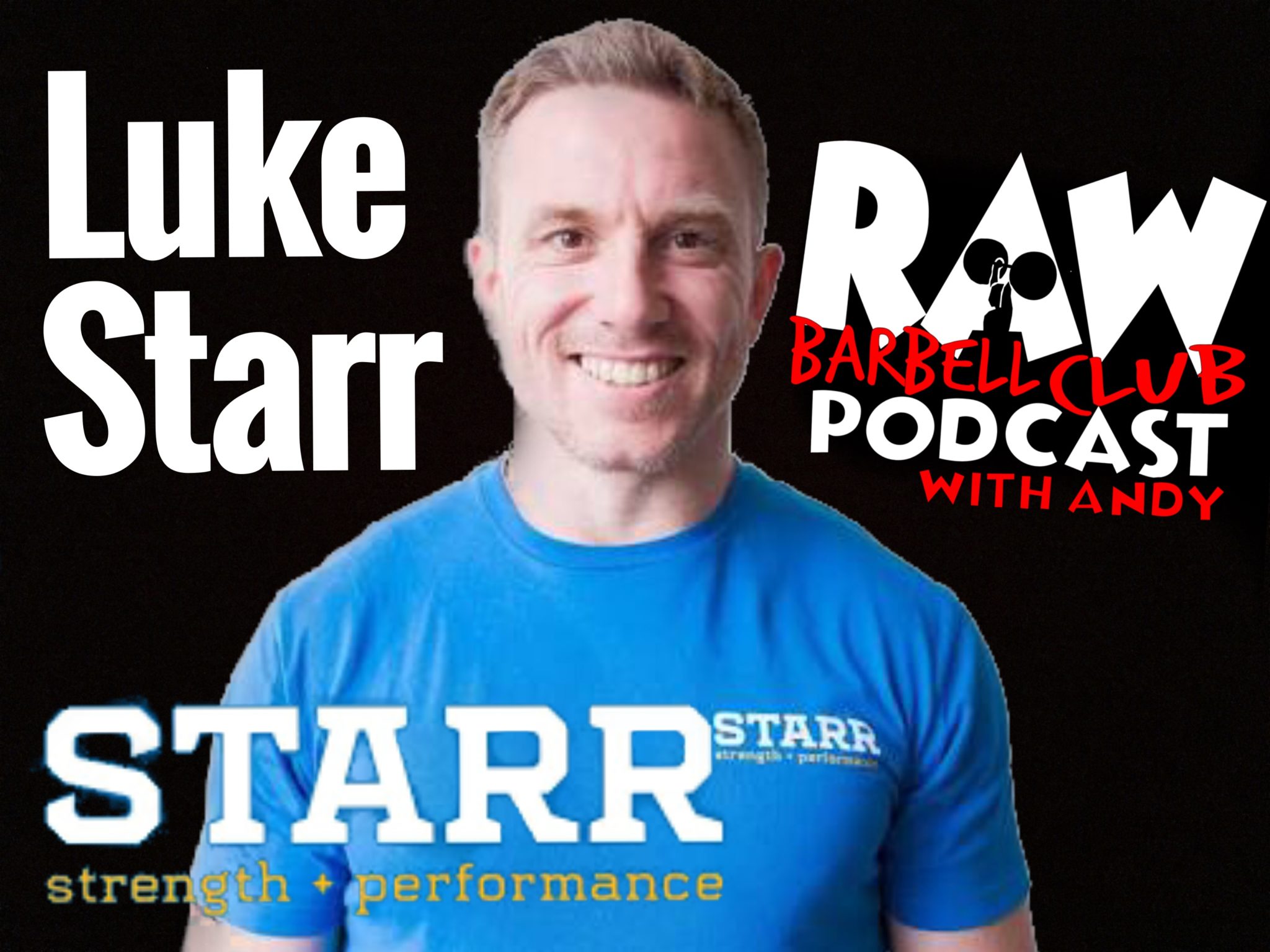 ---
The CrossFit world has been rocked by the recent changes in the CrossFit Games Season. With Luke's track record coaching CrossFit Athletes of all levels, Games, Regionals and Games, I thought he was the perfect person to talk about all the changes and what that means for the athletes, coaches, gyms and spectators.
Thanks Luke for joining me this week to help understand the recent changes in the CrossFit Games Season.
You can follow Luke on Instagram @starrluke
---
Check out Starr Strength:
Starr Strength & Performances



---
RAW Barbell Club Podcast – Episode 54

Podcast: Play in new window | Download
Subscribe: Google Podcasts | Email | RSS
Loved this Episode?
Share it!
Ask us a question!
---
---