In Ep 50 of the RAW Barbell Club Podcast I get on the phone with Callum Hannay co-owner and head coach of Burleigh Barbell Club. Cal talks about how to create a positive training environment, grow the sport, unleash potential and all the in-between!
---
Want to help us keep making these podcasts?
Making this weekly podcast is fun but it does cost money! From Bandwidth fees, travel, hosting costs and equipment, even the smallest donation goes a long way to helping to improve the show!
All we're asking for is the cost of a coffee! We'll make sure to give you a shout out on our podcast and put you on our NEW donors page!
Your Generosity Keeps The Podcast Coming!
---
Shepherding

Athletes through their Weightlifting Journey

Starting a new gym & Creating a Posituve Training Environment
with Callum Hannay
RAW Barbell Club Podcast
Episode 50

Callum Hannay is the head coach and co-owner of Burleigh Barbell Club on the Gold Coast, Queensland. Cal has a vast experience in sports coming from a fighting background and landing in weightlifting later in life. Whats really cool about Cal is that because of his extensive background in a multitude of sports he has a very unique outlook on the weightlifters journey, and how best to navigate what is often precarious terrain.
In this episode we talk about Cals, background, why he started Burleigh Barbell and his coaching philosophies around long term athlete development.
I'm very sorry for the terrible sound quality. I'm in the process of fixing it, and have just recently upg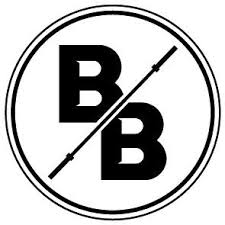 raded our Skype recording software. I promise that future Skype episodes will sound much better.
A big thank you to Callum for joining me this week.
You can follow Callum on Instagram @50calhannay
You can check out Burleigh Barbell Club through their:
Instagram @Burleigh_Barbell_Club
or through their website Burleigh Barbell Club Website
---
RAW Barbell Club Podcast – Episode 50

Podcast: Play in new window | Download
Subscribe: Apple Podcasts | Google Podcasts | Stitcher | Email | TuneIn | RSS | More
Loved this Episode?
Share it!
Ask us a question!
---


---